Sales Hotline Mon-Fri 8am-7pm,
Sat 9am-6pm & Sun 10am-4pm
Visit Our Stores: Chelmsford Pianos - Baddow Used Pianos - Baddow Guitars/Folk/Orchestral - Southend Pianos - Colchester Pianos
Branches
Sales Hotline Open Mon-Sat 8am-6pm & Sun 10am-4pm
Branches
Leave A Review

If you have been happy with our service, or have found our website helpful, please leave us a nice review, and in return get a FREE gift worth up to £22.99 posted to your door free of charge.

Once you have left your review, click the image below to choose your Free gift.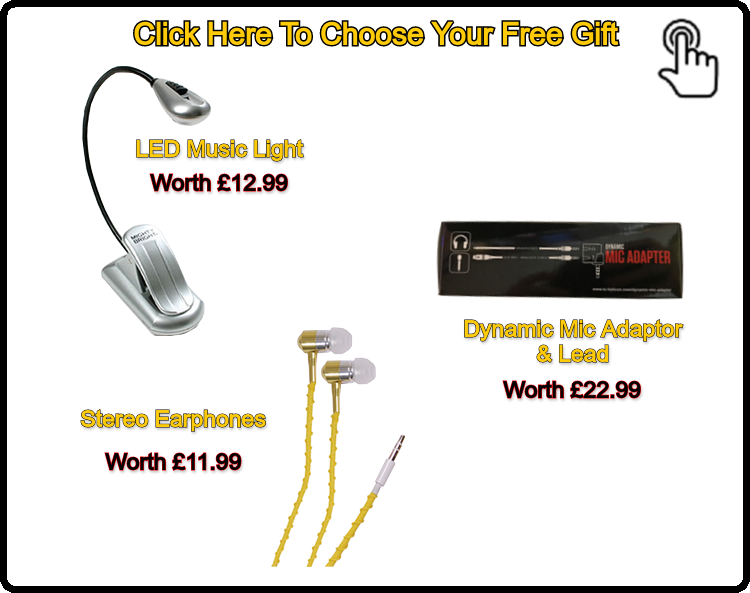 Thank you very much for your time.