Sales Hotline Open Mon-Fri 8am-8pm,
Sat 9am-6pm & Sun 10am-4pm
Best Prices, Best Products, Best Service For Over 40 Years
Branches
Sales Hotline Open Mon-Sat 8am-6pm & Sun 10am-4pm
Branches
Allegro Music Westcliff
Welcome to Allegro Music Westcliff (Southend)


Our Westcliff-On-Sea store is open for easy walk in appointments to purchase a massive range of instruments and accessories. Pre-booked appointments can be made over the phone, or online 7 days a week (see below for how to book). We recommend you do this to ensure you have all the time you need to make your purchase in an un-rushed comfortable manner. Alternatively you can come to the shop at your leisure where walk-in slots are usually available (subject to availability).

We are open 10am-4pm Monday - Saturday and 10.30am-3.30pm Sundays (Sundays are subject to availability, please check in advance). Whether it is a set of strings or a brand new piano you wish to purchase, we will be happy to help, and our slot system ensures there will only be one group of customers in each department at any on time.

We recommend that you pre book an appointment by clicking here, or calling us on 01702 348476. Walk-in appointments can often be made at the door, please push the intercom button and we will let you know if we can deal with your requirements and how long you may have to wait to be let in. If we cannot see you then, we will let you know when we have other appointments on that or another day.

You can purchase any instrument/product, accessory item or sheet music publication that we have in stock at your chosen store. A minimum purchase amount of £5 applies. Please note, sheet music may not always be available in store, see below for how to order online.

We accept all popular credit and debit cards, Allegro Music gift vouchers and our normal finance plans including Low Rate & 0% options are also available (stc). We also accept cash payments on purchases over £25 in value.

We have a massive range of products available on this website, many with Free Delivery and Next Day Despatch, so why not order online and let us do all the work for you.

Find the product you want, call us on 01702 348476 to check availability or email us here with the details. We will then contact you with the details of your chosen product(s), take a 25% deposit and book a convenient collection time. (Please note, you must pay the full balance on collection by card in store).

If you need a restring or repair to any instrument, click here to let us know what you need doing. We will confirm if we can carry out the job, give you an estimate of cost and timescale and book a convenient time to drop your repair off. Please note, repairs are taking longer than normal to complete and some repairs to large heavy items or those requiring a home visit are not available at present.

Physical lessons in our Music Academy take place 7 days a week. Click here to visit our dedicated Music Academy website where you will find everything you need to know about lessons, including our fantastic 'New Student Offers.


Live 1 to 1 music lessons on all popular instruments are available 7 days a week, early til late. As long as you have a smartphone/device and a broadband connection, one of our DBS checked and experienced teachers can get you playing from the comfort of your own home.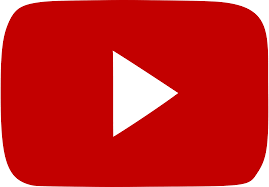 Take A Look At One Of Our Live 1 To 1 Online Lessons


Our sheet music ordering service is not available in store at the present time. It is however available on this website for delivery to your door with free carriage on orders over £5. Click here for details.

Our rental scheme is not available in store or online at the present time. We do however offer a range of low cost and 0% finance schemes with low deposits and low monthly repayments, please ask for details.

Refunds/Exchanges are not available in-store without pre booking a time to return your item, please click here if you need to return an item.

Allegro Music Southend, 252-254 London Road, Westcliff-on-Sea, Essex, SS0 7JG
The Southend store is one of our largest stores that stocks a massive range of instruments, accessories and sheet music.
Our Yamaha branded in-store display area has all the latest pianos and keyboards available for demonstration with one of our product specialists.
As with all our stores you will find our "Rockshop" guitar department where we stock everything for the home and gigging musician.
The store is situated on the London Road, in between Hamlet Court Road and the Cricketers Pub.
Parking is available in a number of nearby car parks just a few minutes from the shop.
Click here for nearby car park information

Tel: 01702 348476
Email: westcliff@allegromusic.co.uk
Manager: Ben Maskell

Monday: 10am - 4pm
Tuesday: 10am - 4pm
Wednesday: 10am - 4pm
Thursday: 10am - 4pm
Friday: 10am - 4pm
Saturday: 10am - 4pm
Sunday: 10:30am - 3:30pm

Julian Ward: Director
Emma Laurie: Web Sales Manager & Keys Specialist
Ben Maskell: Manager & Keys Specialist
Liberty Ashby: Sales Assistant
Richard Maskell: Web Sales
Annette Ward: Academy Manager

Sales: Digital Pianos, Upright Pianos, Keyboards, Guitars, Amplifiers, Effects Pedals, Saxophones, Clarinets, Flutes, Violins, Recorders, Drums & more.
Services: Woodwind Repairs, Guitar Repairs, Technical Tuition, Music Tuition

Are you a local music teacher? If so, click here to register for a teacher discount card to access great savings in store.
Are you a local music student? If so, click here to register for a student discount card to access great savings in store.

With 6 on site teaching rooms, the Allegro Music Academy offers professional tuition on a wide range of instruments 7 days a week.
Click here to be directed to our dedicated Academy site for more information and to book one of our new student offers.
The Southend team look forward to seeing you instore.