Sales Hotline Mon-Fri 8am-7pm,
Sat 9am-6pm & Sun 10am-4pm
Visit Our Stores: Chelmsford Pianos - Baddow Used Pianos - Baddow Guitars/Folk/Orchestral - Southend Pianos - Colchester Pianos
Branches
Sales Hotline Open Mon-Sat 8am-6pm & Sun 10am-4pm
Branches
Allegro Music Westcliff
Allegro Music Westcliff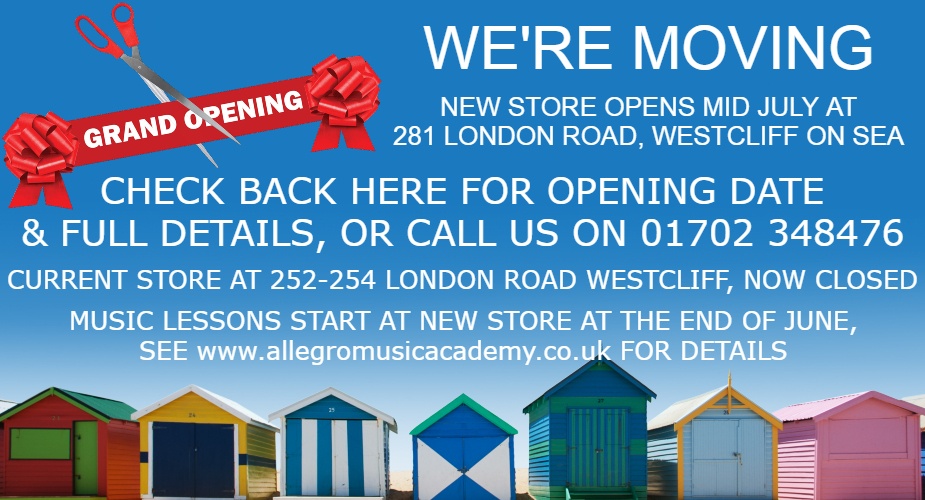 We're Moving. Our new Westcliff store opens mid July at 281 London Road, Westcliff on Sea, SS0 7BX. Check back here for the Opening Date and Full Details. Our current store at 252-254 London Road is now closed.
Music Lessons start at the new store at the end of June.. See www.allegromusicacademy.co.uk for more details.
Alternatively, fill out the short form below with any questions, and we will get back to you as soon as possible.