Sales Open Mon-Sat 8am-6pm
& Sun 9am-3pm
Best Prices, Best Products, Best Service For Over 40 Years

Simply call Emma or Ben now on 01702 334488 or contact us here and we will be happy to find your perfect Yamaha Tyros deal. We will always strive to offer you the very best part exchange price on your current model, or alternatively a great cash purchase price. With 0% and low rate finance, FREE delivery and collection of your part exchange, buying a used Tyros has never been easier or more secure.
As a Yamaha Premium main dealer of over 40 years, you are assured of getting fantastic service from a company that specialises in Tyros and the latest Genos keyboards, and aims to make your purchase as simple as possible.
We're convinced our deals are the best in the UK, but please let us know if you have seen a better deal or have any specific requirements that we can help you with.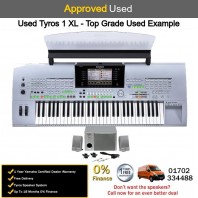 Used Yamaha Tyros 1 With Speakers - Top Grade Used Example
RRP £2999.00
£599.00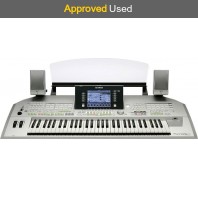 Used Yamaha Tyros 2 With Speakers - LIMITED QUANTITY
RRP £2999.00
£999.00
Used Yamaha Tyros 2 With Speakers - Top Grade Used Example
RRP £2999.00
£1199.00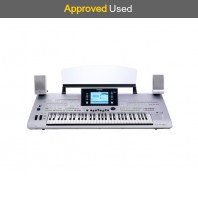 Used Yamaha Tyros 3 With Speakers - LIMITED QUANTITY
RRP £2999.00
£1199.00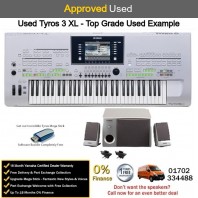 Used Yamaha Tyros 3 With Speakers - Top Grade Used Example
RRP £2999.00
£1399.00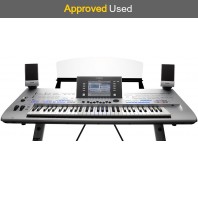 Used Yamaha Tyros 4 & Speakers - LIMITED QUANTITY
RRP £3903.00
£1599.00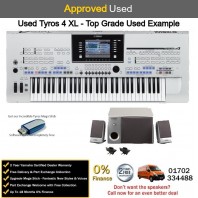 Used Yamaha Tyros 4 XL Top Grade Example
RRP £3903.00
£1799.00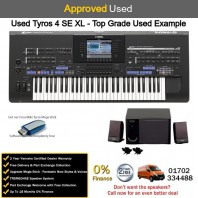 Used Yamaha Tyros 4 Special Edition XL Top Grade Used Example
RRP £4199.00
£1899.00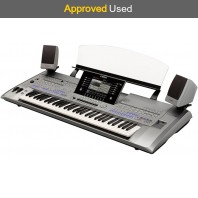 Used Yamaha Tyros 5 61 Keyboard & Speakers
RRP £3699.00
£1999.00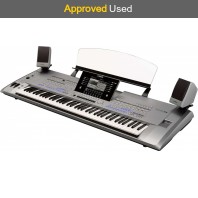 Used Yamaha Tyros 5 76 Keyboard & Speakers
RRP £3869.00
£2099.00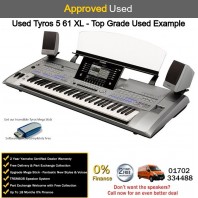 Used Yamaha Tyros 5 61 XL Top Grade Used Example
RRP £3746.00
£2299.00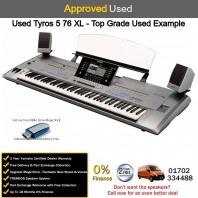 Used Yamaha Tyros 5 76 XL Top Grade Used Example
RRP £3898.00
£2399.00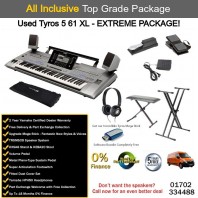 Yamaha Tyros 5 61 Note XL Extreme Package
RRP £4999.00
£2499.00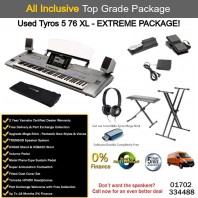 Yamaha Tyros 5 76 Note XL Extreme Package
RRP £3898.00
£2599.00
Used Yamaha Genos 76 Note Keyboard Only
RRP £4866.00
£3349.00
Used Yamaha Genos 76 Note Keyboard & Speakers
RRP £5188.00
£3599.00