Sales Hotline Mon-Fri 8am-7pm,
Sat 9am-6pm & Sun 10am-4pm
Visit Our Stores: Chelmsford Pianos - Baddow Used Pianos - Baddow Guitars/Folk/Orchestral - Southend Pianos - Colchester Pianos
Branches
Sales Hotline Open Mon-Sat 8am-6pm & Sun 10am-4pm
Branches
FAQs
Frequently Asked Questions

We have supplied the answers to some of the questions our customers regularly ask us below. If you require further information, please call us on 01702 334488 or email us here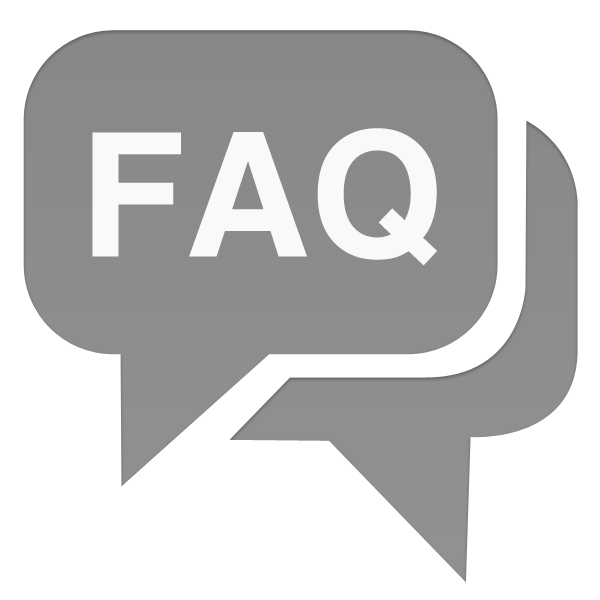 Delivery in the UK
How much is shipping to my address?
Delivery costs for standard UK mainland deliveries will be shown in the shopping basket, many items on our site also qualify for FREE DELIVERY to mainland UK
For more shipping and delivery information, please contact us on 01702 334488 or email us here
Can I have my order delivered to an alternative address?
Yes, we can deliver to an alternative address for credit and debit card payments. However, for finance orders we MUST deliver to the billing address. We cannot make any exceptions to this.
Which courier do you use for deliveries?
We choose the best courier for the job which depends on the type of package and your location. Our delivery charges are the same no matter which courier we use, and all deliveries are fully insured.
How can I track my order?
For tracked deliveries we will include tracking information in the confirmation of despatch email we send you. For other deliveries you can track your order by emailing us here and we will provide you with as much information as we can regarding your delivery.
Do you ship outside of the UK?
Some products can be shipped outside of the UK, please email us here for more details and shipping costs before placing your order.
How much is this product in my currency?
We charge for all orders in pounds sterling (£GBP). Your bank will convert the amount in pounds to your local currency using the exchange rate at the time of the transaction. For an estimate of the cost of goods in your currency, please use a service such as xe.com. Please note that using an external currency converter will not show you the exact amount that you will be charged because exchange rates fluctuate all the time!
What taxes will I be charged on goods bought from Allegro Music
Taxes charged will vary from region to region. If you live within the European Union, we will charge you sales tax (VAT) at the current UK rate if applicable. If you live outside the EU we will deduct VAT from your order. You may then be liable for a local sales tax charged to you when you receive your goods.
Please note that other taxes may apply in your country when importing goods from the United Kingdom. Please contact your local tax authority for further details of taxes you might expect to be charged.
How long will it take for my goods to arrive?
If we have your item/s in stock we will despatch your items either on the same working day or the next working day. Delivery normally takes between 4-14 working days depending on your country of residence and the local courier network. For more information, please email us here.
What payment methods do you accept online?
We accept Visa, Mastercard, Visa Debit and Maestro cards, and Paypal payments.
Can I buy products on finance?
Customers from the United Kingdom can apply for finance on many products for orders totalling £300 or more. Full details of our finance offers can be found on our finance page. All finance offers are subject to status and terms and conditions apply.
How do I redeem a voucher?
Enter the voucher code on the checkout page. Click 'Apply Voucher' and this will then apply your discount.
I have seen this product cheaper elsewhere. Can you match their price?
We will consider price matches on items if you find them cheaper at our UK competitors. To request a price match, visit here.
I want an item that is not on your website - can you get it for me?
Quite possibly, yes. If we deal with the supplier of your product, and the product is current (not discontinued), we can probably get it for you! Just contact us to find out.
I've placed my order. What happens now?
We will send you an Order Acknowledgement e-mail to confirm that we have received your order. Once we have checked and accepted your order and received payment, we will send you an Order Confirmation email confirming the order details. When the order is despatched we will send you an Order Despatched email, with tracking information if it is available.
What is your return/refund/exchange policy?
Full details can be found on our returns policy page.
Do items bought from www.allegromusic.co.uk come with a guarantee/warranty?
Yes, all items will come with a guarantee/warranty, full details can be found on our guarantee page.
What is your repairs process?
The first step for an under guarantee repair is to register your fault here or call us on 01702 334488. The product specialist will ask you a few questions and troubleshoot the fault to see if it can be fixed without being returned. With certain products there are a number of solutions that can be tried in order to resolve a problem that appears to be a fault.
If we cannot resolve your problem over the phone, we will then advise you on the appropriate steps you need to take to return the product to us, and also of any charges that may apply if the product is beyond its warranty period.
Do Allegro Music arrange shipping and cover shipping costs for returns, exchanges or repairs?
We will cover return shipping charges only if a product develops a fault within its warranty period. If you need to return an item to us for repair outside of its warranty, you may be liable for shipping costs. Please note we cannot cover return shipping charges for international orders, even when items are within their warranty period. For items that are not found to be faulty you will be charged for the all the shipping costs involved.
We can arrange for the collection of goods from UK addresses using our courier if you so wish. You will be asked to cover the cost of collection if you are returning your item for any reason other than a fault covered by the guarantee. Accidental damage is not covered by the guarantee.