Sales Hotline Open Mon-Sat 8am-6pm
& Sun 10am-4pm
Best Prices, Best Products, Best Service For Over 40 Years
Branches
Sales Hotline Open Mon-Sat 8am-6pm & Sun 10am-4pm
Branches
Buy Sheet Music
Allegro Music Colchester




Physical lessons in our Colchester Music Academy take place 7 days a week. Click here to visit our dedicated Music Academy website where you will find everything you need to know about lessons, including our fantastic 'New Student Offers, with up to 2 free lessons'.
48C St John's Street, Colchester, Essex, CO2 7AD
The Allegro Music Academy is situated opposite the St John's Street car park.


Live 1 to 1 music lessons on all popular instruments are available 7 days a week, early til late. As long as you have a smartphone/device and a broadband connection, one of our DBS checked and experienced teachers can get you playing from the comfort of your own home.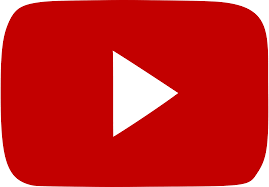 Take A Look At One Of Our Live 1 To 1 Online Lessons

Colchester Warehouse, 5 Davey Close, Colchester, Essex, CO1 2XL
The warehouse is situated in Davey Close, very near to The Hythe
Parking is available directly outstide the warehouse.
The Colchester Warehouse is our main delivery and collection point. Customers can collect pre-ordered goods from here if a specific day and time is arranged.
For those living in the Colchester area and looking for a great deal on any musical instrument, please call us now for a great price. Due to not having the overheads of a high street store, we are now able to over highly competitive prices on most instruments.

Tel: 01206 579886
Email: accounts@allegromusic.co.uk
Manager: Chris Boys

The warehouse is open for pre-arranged collections, please call us on 01206 866020.
Monday: 9am - 5.30pm
Tuesday: 9am - 5.30pm
Wednesday: 9am - 5.30pm
Thursday: 9am - 5.30pm
Friday: 9am - 5.30pm
Saturday: Please Call
Sunday: Closed

Chris Boys: Manager
Janet Clout: Accounts Manager

Services: Deliveries & Collections