Call us: Mon–Fri 8am–8pm,
Sat 8am–5.30pm, Sun 11am-5pm
Best Prices, Best Products, Best Service For Over 40 Years
Allegro Music Chelmsford

Our Chelmsford store PIANO DEPARTMENT reopens on Monday 17th August by appointment to purchase a massive range of Piano and Keyboard instruments and accessories. Appointments can be made over the phone, online or even at the door for a walk in (subject to availablility) and are available 7 days a week. We are operating the appointment system to help protect our customers and staff and also allow you time to make your purchase decision in a comfortable and safe manner. We apologise if this causes any inconvenience at this time.
OTHER DEPARTMENTS: The Guitar, Folk, Percussion, Orchestra, Sheet Music and all other departments will re open at the beginning of September (Please check back for a confirmed date).

Appointments can be made 10am-5pm subject to availability, with social distancing measures in place as per the Governments advice.

We recommend that you pre book an appointment by clicking here, or calling us on 01245 283527. Walk-in appointments can often be made at the door, please push the intercom button and we will let you know if we can deal with your requirements and how long you may have to wait to be let in. If we cannot see you then, we will let you know when we have other appointments on that or another day.

Any instrument/product we have in stock. A minimum purchase amount of £5 applies. From Monday 10th August, our brand new Piano and Keyboard department will be open 7 days a week. All other departments will reopen at the beginning of September.

We will only be accepting Card payments with a £5 minimum purchase value. We will also be offering our normal finance plans including Low Rate & 0% options (stc).

We have a massive range of products available on this website, many with Free Delivery and Next Day Despatch, so why not order online and let us do all the work for you.

Find the product you want, call us on 01245 283527 to check availability or email us here with the details. We will then contact you with the details of your chosen product(s), take a 25% deposit and book a convenient collection time. (Please note, you must pay the full balance on collection by card in store).


Our sheet music ordering service is not available in store at the present time. It is however available on this website for delivery to your door with free carriage on orders over £5. Click here for details.

If you need a restring or repair to any instrument, click here to let us know what you need doing. We will confirm if we can carry out the job, give you an estimate of cost and timescale and book a convenient time to drop your repair off. Please note, repairs are taking longer than normal to complete and some repairs to large heavy items or those requiring a home visit are not available at present.

Our rental scheme is not available in store or online at the present time.

Refunds/Exchanges are not available in-store without pre booking a time to return your item, please click here if you need to return an item.


Live 1 to 1 music lessons on all popular instruments are available 7 days a week, early til late. As long as you have a smartphone/device and a broadband connection, one of our DBS checked and experienced teachers can get you playing from the comfort of your own home.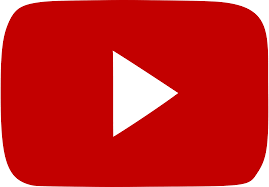 Take A Look At One Of Our Live 1 To 1 Online Lessons

Physical lessons in our Music Academy will be returning during August and September. Click here to visit our dedicated Music Academy website where you will find everything you need to know about lessons, including our fantastic 'New Student Offers.

The Chelmsford store is set on four stories and has an enviable reputation for stocking almost every musical instrument you could imagine.
From drums in the basement, to a Yamaha "Homeworld" demo suite on the groundfloor piano department, up to the "Rockshop" guitar lounge on the first floor, the Chelmsford shop has everything the local musician could hope for.
The Chelmsford store also has one of the biggest sheet music departments in the area, situated on the first floor, you can browse for hours through the huge range of printed music.
Allegro Music Chelmsford, 95 High Street, Chelmsford, Essex, CM1 1DX

The store is situated in the High Street, opposite Natwest Bank
Parking is available in a number of nearby town centre car parks just a few minutes from the shop.
Click here for nearby car park information

Tel: 01245 283527
Email: chelmsford@allegromusic.co.uk
Manager: Andy Fieldwick

Monday: 9am - 5.30pm
Tuesday: 9am - 5.30pm
Wednesday: 9am - 5.30pm
Thursday: 9am - 5.30pm
Friday: 9am - 5.30pm
Saturday: 9am - 5.30pm
Sunday: 10am - 4pm

Jo Cocklin: Keyboard & Piano Specialist
Sarah Parish: Academy Manager
Mark Young: Keyboard & Piano Specialist
Alex Linale: Keyboard & Piano Specialist
Steve French: Keyboard & Piano Specialist
Steve Rayner: Guitar Supervisor


Sales: Digital Pianos, Upright Pianos, Keyboards, Guitars, Amplifiers, Effects Pedals, Saxophones, Clarinets, Flutes, Violins, Recorders, Drums & more.
Services: Woodwind Repairs, Guitar Repairs, Technical Tuition, Music Tuition


Are you a local music teacher? If so, click here to register for a teacher discount card to access great savings in store.
Are you a local music student? If so, click here to register for a student discount card to access great savings in store.

On the top floor you will find the Allegro Music Academy, offering professional tuition on a wide range of instruments 7 days a week.
Click here to be directed to our dedicated Academy site for more information and to book on of our new student offers
The Chelmsford team look forward to seeing you instore.