Sales Hotline Open Mon-Sat 8am-6pm
& Sun 10am-4pm
Best Prices, Best Products, Best Service For Over 40 Years
Branches
Sales Hotline Open Mon-Sat 8am-6pm & Sun 10am-4pm
Branches
Buy Sheet Music
Factory Refurbished Yamaha U1H Polished Ebony Upright Piano All Inclusive Package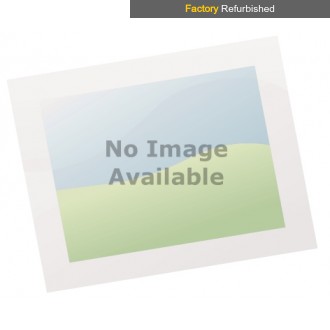 Now Add Your Optional Extras

View
Online Lesson Bundle - 4 For The Price Of 3
£51.00
See below for FREE extras & services with this product
Online Exclusive, May Not Be Available In Store - Call 01702 334488 to check
3 Years Parts and Labour Guarantee
Additional Home Tuning (7-14 Days After Piano Has Been Delivered and Has Adjusted To Temperature In Your Home)
Free Booked, Timed Delivery & Installation By Our Experienced Delivery Team To Most UK Mainland Addresses (Upstairs Delivery Available POA)
Free Collection of Any Part Exchange Instrument
Free Matching Piano Stool
Full Regulation, Tuning And Technician Check Over Prior To Delivery
Low Cost Finance Packages, Up To 48 Months With Low Deposit
Matching Deluxe Height Adjustable Piano Stool
Part Exchange Welcome
Alice Instrument Polish and Soft Cloth Cleaning Kit
Technician Checked Before Dispatch
Overview
Specification
Videos
Overview



STOCK REF CP2180 - CIRCA 1980
This beautiful Yamaha U1H has been fully factory refurbished to the highest order (See above for details) and is ready to offer you a fantastic instrument with a long life ahead of it. The U1H is considered to be the ultimate version of the U1 line, the combination of materials and technicians that were used to build these instruments was of the very highest order. This particular example has a deep broad tone with subtle nuances suitable for all styles of music, the action is silky smooth resulting in a lovely piano from the players point of view. This is not the cheapest U1H you will find, but it surely has to be one of the best. Call us now on 01702 334488 with any questions or queries regarding this stunning Piano.
The staple of piano manufacturing. The Yamaha U1H is a benchmark for which every other upright tends to be judged due to its' tonal qualities and action. The tone is rich and deep, and the action is firm yet responsive. The polished ebony cabinet would look lovely in any home.
Specification
Make: Yamaha
Model: U1H
Colour: Polished Ebony
Dimensions: 150cm wide x 120.5cm tall x 61.5cm
STOCK REF CP2180
Videos
Reviews for Factory Refurbished Yamaha U1H Polished Ebony Upright Piano All Inclusive Package
There are currently no reviews for this product.
Please add the main product to basket first.