Call us: Mon–Fri 8am–8pm,
Sat 8am–5.30pm, Sun 11am-5pm
Established nearly 40 years, in-store & online
Yamaha Clavinova CVP800 Experience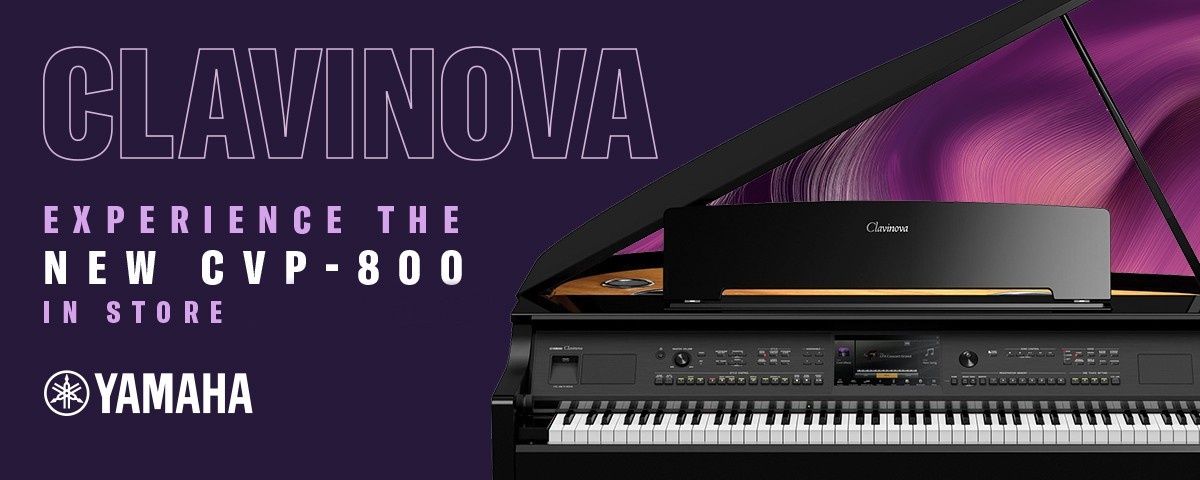 We're excited to announce the new Yamaha Clavinova CVP800 with two unmissable events happening early this year.
HEAR IT – ON TOUR
Peter Baartmans and Susan Albers are making a long-awaited return visit to the UK to perform an evening concert for Yamaha.
It takes place on Monday 10th February at the Marriott Hotel in Waltham Abbey.
Enjoy the new CVP-800 Series Clavinova in the hands of two world-class musicians – spaces are free – but extremely limited!
To book your place, visit www.yamaha.com/clavinova or call Natasha on 01908 369216.
EXPERIENCE IT – IN STORE
Allegro Music, 252-254 London Road, Westcliff-On-Sea, Essex, SS0 7JG
The all-new CVP-809GP, CVP-809 and CVP-805 are the most incredible Clavinova models yet.
We're pleased to invite you in-store on Saturday 7th March 2020 to get up close and personal with these extraordinary instruments in the company of one of Yamaha's experts.
To book your place, contact us by calling 01702 348476 or register your details below.
Join the experience. Bring home concert performance quality with the new Clavinova CVP.