Sales Hotline Mon-Fri 8am-7pm,
Sat 9am-6pm & Sun 10am-4pm
Visit Our Stores: Chelmsford Pianos - Baddow Used Pianos - Baddow Guitars/Folk/Orchestral - Southend Pianos - Colchester Pianos
Branches
Sales Hotline Open Mon-Sat 8am-6pm & Sun 10am-4pm
Branches
Buying A Yamaha Clavinova CSP150, CSP255. CSP275, CSP295 & CSP295GP From Allegro Music
If you're looking to buy a Yamaha Clavinova CSP series Smart Piano and want to be sure you are purchasing from a reputable and experienced company, Allegro Music have been a Yamaha Clavinova Premium dealer for over 40 years. Your initial enquiry will be handled by one of our Clavinova experts, trained by Yamaha and with years of experience, getting the right advice before, during and after your purchase is imperative.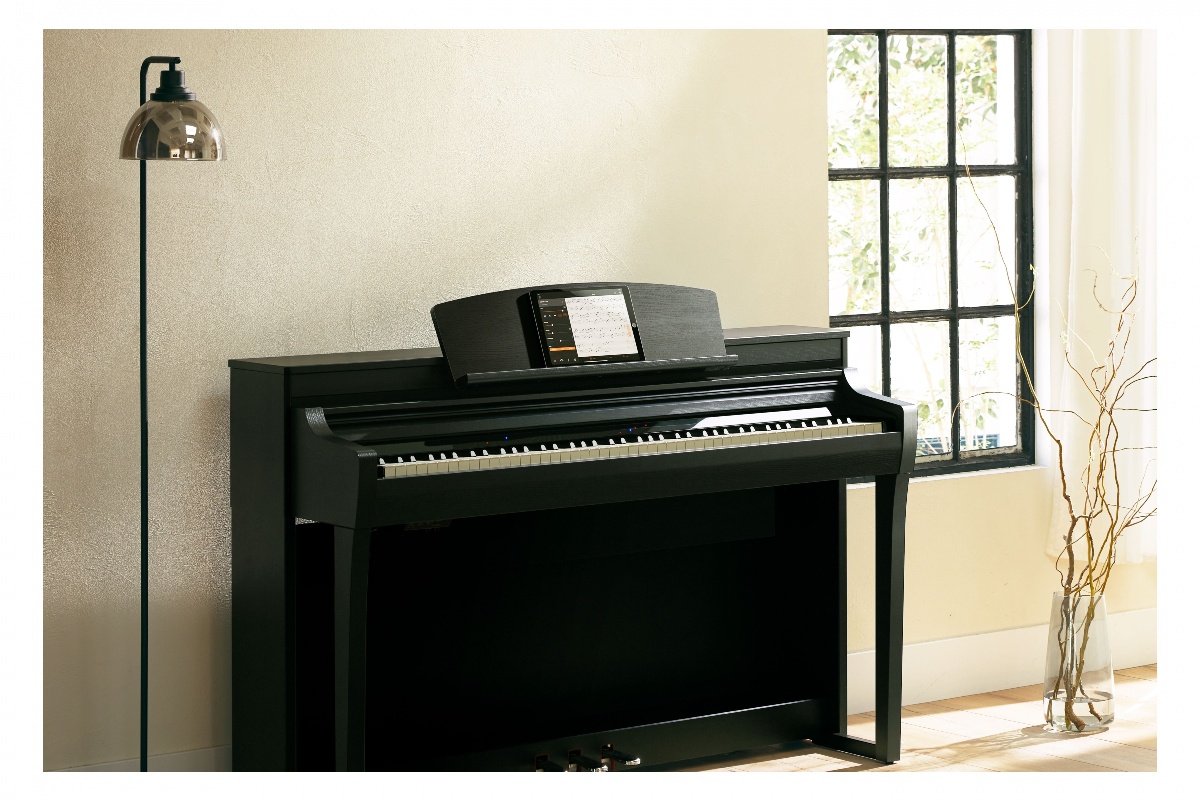 If you are looking to upgrade, we will offer you our very best P/X price on your current Digital Piano, Acoustic Piano, Keyboard or Organ. Once you have decided on your new Piano, we can help make paying for it a little easier with what we think is the best Finance deal in the UK on a Yamaha CSP piano, with up to 48 months to pay at just 19.9% APR and just a 10% deposit.
When it is time to deliver your CSP Piano, a member of our in house delivery team will contact you to make arrangements. Whether you have chosen our "Boxed Delivery" option, or our most popular "Premium Delivery, Assembly & Installation" option, which includes a pre booked, convenient day and time to deliver, assemble and install the instrument in your home, carefully remove any part exchange model and dispose of all packaging, we are here to help.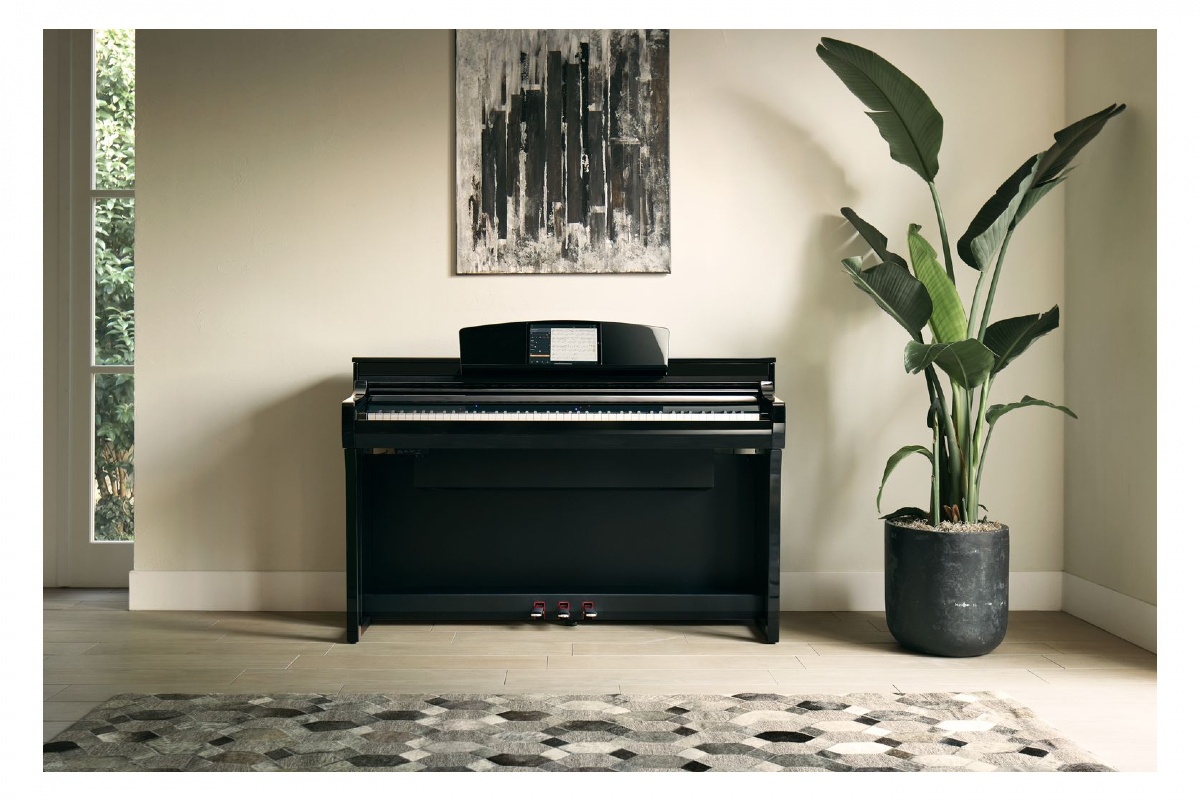 Once you're sat in the cockpit ready to go, there are sure to be a few questions, and that is where our "Yamaha Gurus" come to the rescue, here 7 days a week to answer any technical questions you may have, now, or in the future. In the unlikely event that a fault should occur, we will arrange for a Yamaha certified engineer to call and repair your instrument, and having purchased from a Premium Main dealer, you can register your new Piano on the Yamaha UK website for an extra three years warranty (Five years in total).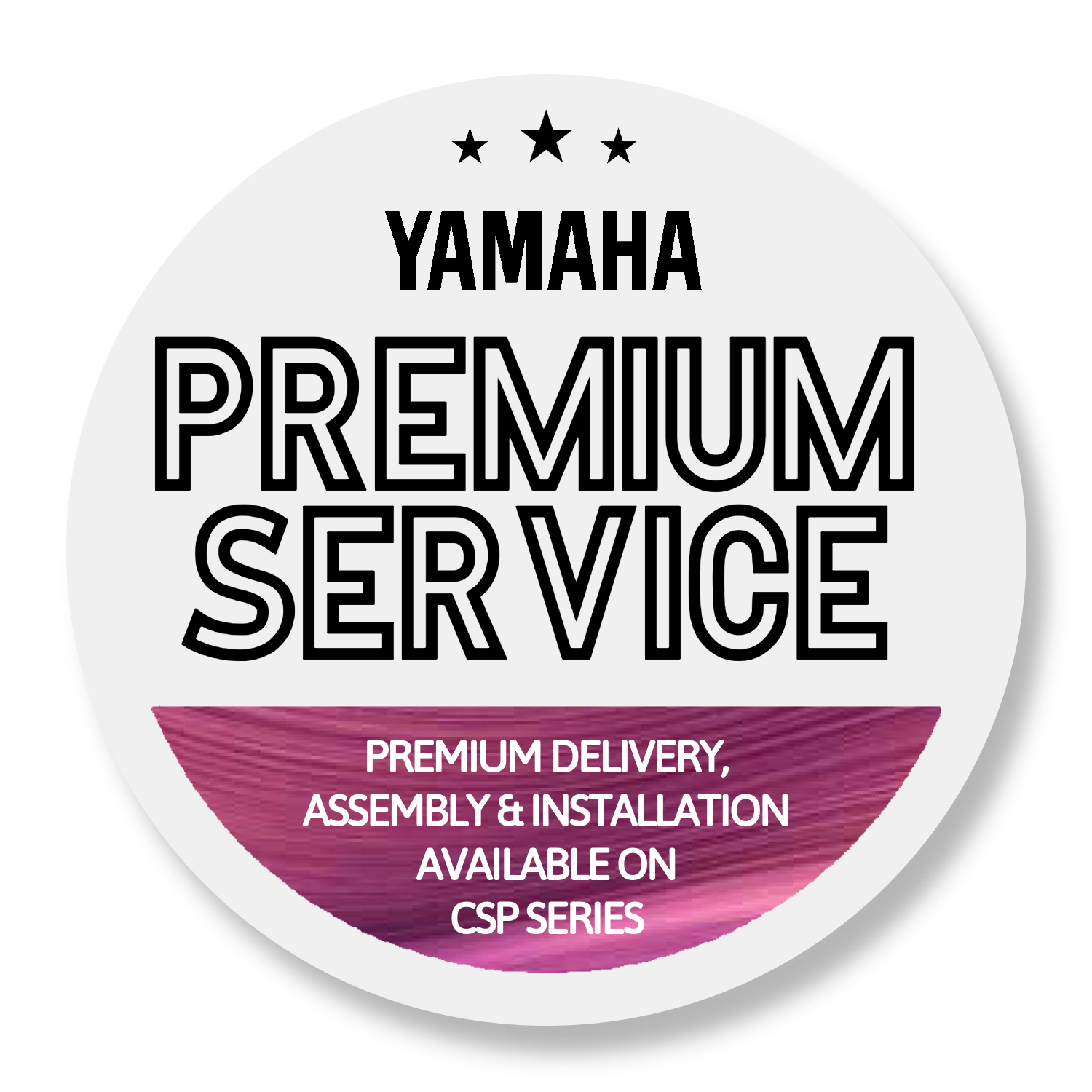 Buying a high value product from someone that may be a long distance from you is all about confidence, and whether you are 5, 50 or 500 miles away from us, you will receive the same high level of service, but should you need any reassurance, please read our reviews before making your purchase. Ben, Emma, Julian and the rest of the Allegro Music Clavinova team look forward to dealing with your enquiry. Call us now on 01702 334488 or contact us here.
What We Think Is Great About The Yamaha CSP Smart Pianos
The Yamaha Clavinova CSP series is the most popular range of mid priced digital pianos that we sell. For anyone looking for an instrument that has pure elegant, simple looks with simple operation, the CSP range offers just that. Full length 88 note weighted and touch sensitive keyboards, paired with incredibly realistic piano voices make them perfect for pianists of any age and standard.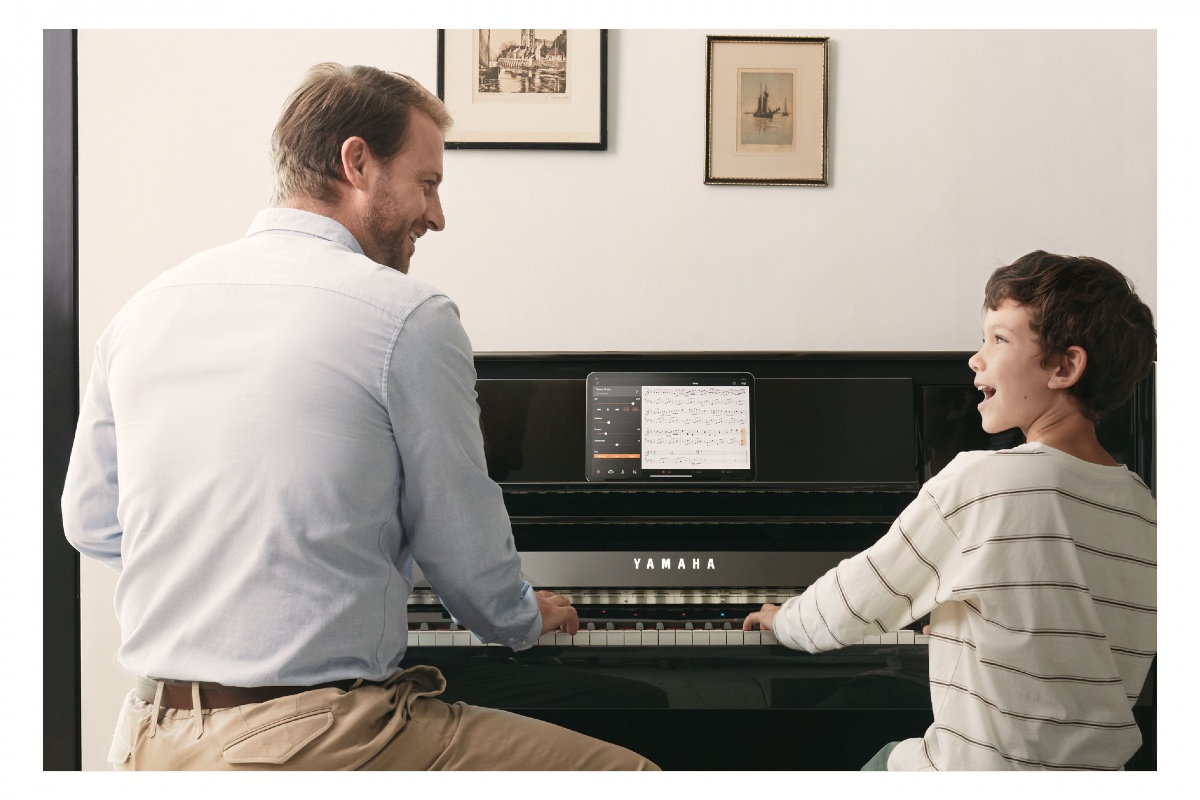 But don't be fooled though, as deep inside the CSP range there are a multitude of voices, rhythm styles & a full suite of exam recognized practice materials, all accessed by simple connection to your ipad or android device. Compatible with "Flowkey" and "Smart Pianist" apps, the potential expands even further, with amazing recording features, audio file play along and much more. For those budding singers, you can even plug a microphone in and sing along. From the simplest piano to a full orchestra, the CSP range is a must see for anyone looking to buy a digital piano that can handle all situations.

The CSP150 entry level instrument is in our opinion simply the best Digital Piano under £2000, but with the launch of the CSP200 Series, Yamaha have taken these already incredibly popular Pianos and transformed them into a complete range, offering models for players of all abilities and budgets.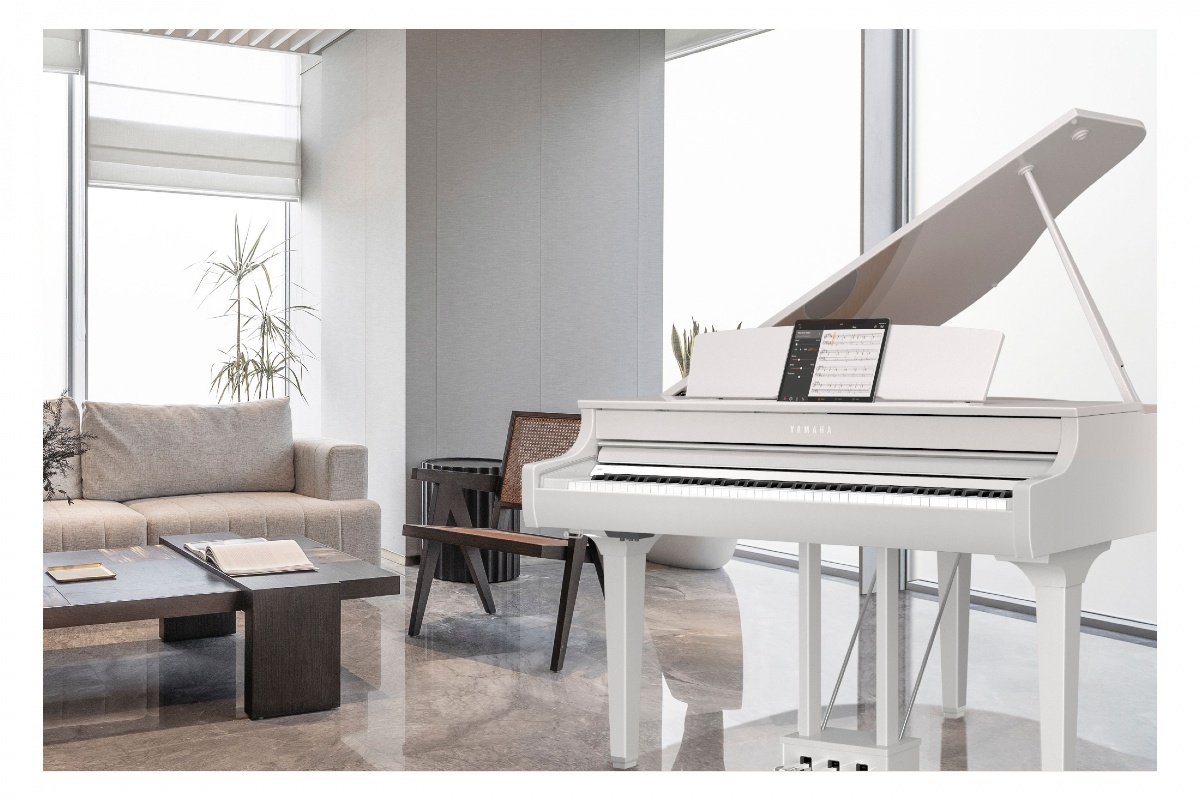 From the exceptionally good value for money CSP255 & CSP275 models, to the breathtaking CSP295 and CSP295GP that not only features industry leading sound quality, a real wooden key Graded Hammer action, but also come housed in stunning Upright & Baby Grand Piano cabinet designs.
Call Ben, Emma or Julian on 01702 334488, or contact us here for all the help and advice you will ever need on your CSP series Smart Piano purchase.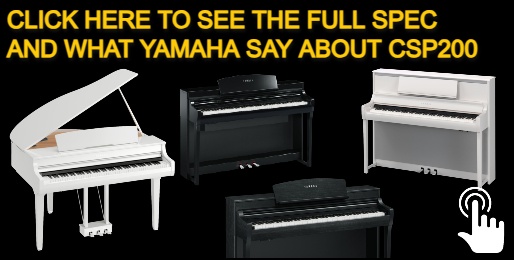 Please add the main product to basket first.