Open 7 days a week
Established over 35 years, in-store & online
Page 1 of 2

1
2


Yamaha CLP500 series Clavinova, or CVP700 series Clavinova, look no further.
Here at Allegro Music we have fantastic deals available on every model in the range, Simply call Emma or Jess now on 01702 334488 or contact us here with the model and colour you want.
All of our Ultimate Bundles include a Premium quality height adjustable stool, Sennheiser digital headphones, a market leading 6 year warranty, 0% and low rate finance and FREE delivery, from an express service, right up to a fully installed bespoke option. What's more, we're happy to take any Piano, Organ or Keyboard in as Part Exchange. Contact us here or call us for a great price and our highly experienced team will do the rest.
As a Yamaha premium main dealer of over 35 years, you are assured of getting fantastic service from a company that specialises in Pianos and aims to make your purchase as simple as possible.
We're convinced our bundles are the best in the UK, but please let us know if you have seen a better deal or have any specific requirements that we can help you with.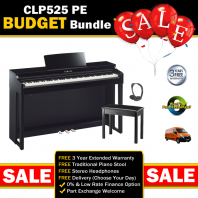 Yamaha CLP525 Polished Ebony Clavinova Digital Piano
RRP £1475.00
£1049.00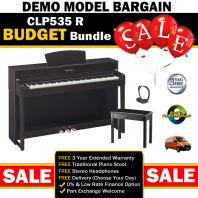 Yamaha CLP535 Rosewood Demo Model
RRP £1563.00
£1099.00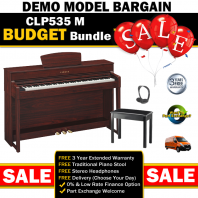 Yamaha CLP535 Mahogany Demo Model
RRP £1563.00
£1099.00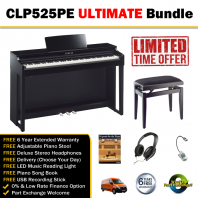 Yamaha CLP525 Polished Ebony Ultimate Bundle
RRP £1475.00
£1099.00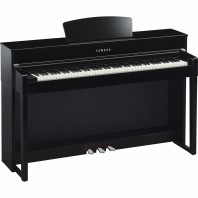 Yamaha CLP535 Polished Ebony
RRP £1927.00
£1199.00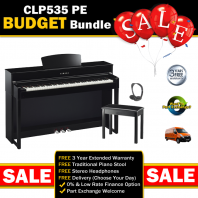 Yamaha CLP535 Polished Ebony Clavinova Digital Piano
RRP £1927.00
£1249.00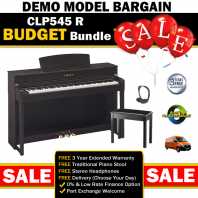 Yamaha CLP545 Rosewood Demo Model
RRP £2034.00
£1249.00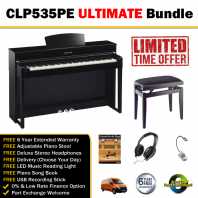 Yamaha CLP535 Polished Ebony Ultimate Bundle
RRP £1927.00
£1299.00
Yamaha CLP575 Black Walnut Demo Model
RRP £2524.00
£1599.00
Yamaha CLP575 Rosewood
RRP £2524.00
£1699.00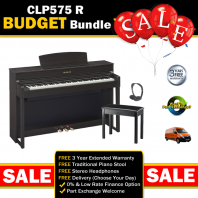 Yamaha CLP575 Rosewood Clavinova Digital Piano
RRP £2524.00
£1749.00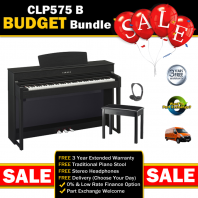 Yamaha CLP575 Black Walnut Clavinova Digital Piano
RRP £2524.00
£1749.00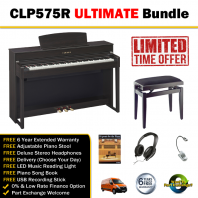 Yamaha CLP575 Rosewood Ultimate Bundle
RRP £2524.00
£1799.00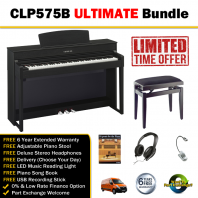 Yamaha CLP575 Black Walnut Ultimate Bundle
RRP £2524.00
£1799.00
Yamaha CVP701 Black Walnut Ultimate Bundle
RRP £2549.00
£2549.00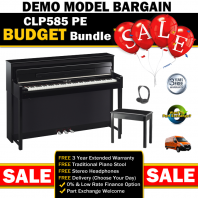 Yamaha CLP585 Polished Ebony Demo Model
RRP £3872.00
£2599.00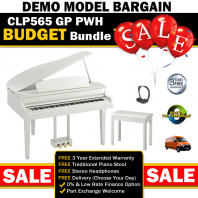 Yamaha CLP565GP Polished White Demo Model
RRP £4206.00
£2899.00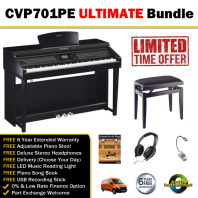 Yamaha CVP701 Polished Ebony Ultimate Bundle
RRP £2928.00
£2928.00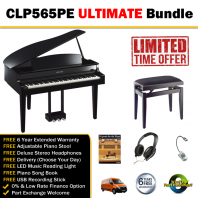 Yamaha CLP565GP Polished Ebony Ultimate Bundle
RRP £3709.00
£2999.00
Yamaha CVP705 Black Walnut Ultimate Bundle
RRP £4565.00
£4565.00
Page 1 of 2

1
2