Sales Open Mon-Sat 8am-6pm
& Sun 12pm-5pm
Best Prices, Best Products, Best Service For Over 40 Years
Page 1 of 2

1
2


Buy new, used and ex-demo digital keyboards from Allegro Music
Allegro Music offers an extensive range of ex-demo, new and used digital keyboards for sale at unbeatable prices. We stock some of the most well-known brands in the digital keyboard arena and supply keyboards from the likes of big names such as Yamaha, Roland and Casio to offer our customers a wide variety of choice. Whether you're a beginner, a keen hobbyist or a professional, we'll stock a product that suits your needs and your budget.
Drop into store to sample our digital keyboards
Drop into an Allegro Music store to sample the amazing sounds of the many keyboards for sale in our music shops in Essex, or call 01702 334488 to gather some expert advice from our friendly staff who are all more than happy to help you discover exactly what you want from your new keyboard. Alternatively, order online for great delivery deals.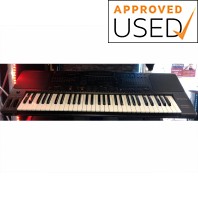 Used Technics KN1000 Keyboard
RRP £1199.00
£199.00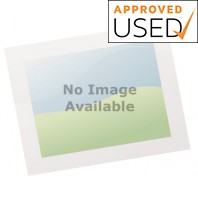 Used Yamaha PSR740 Keyboard
RRP £599.00
£299.00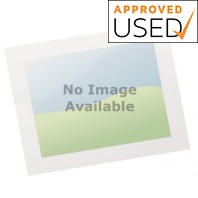 Used Yamaha PSR-S650 Keyboard
RRP £599.00
£429.00
Used Orla Traditionale Organ Cabinet
RRP £3499.00
£500.00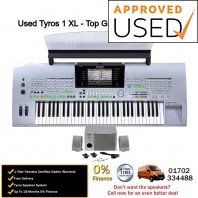 Used Yamaha Tyros 1 With Speakers - Top Grade Used Example
RRP £2999.00
£599.00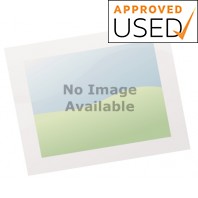 Used Yamaha PSR-S700 Keyboard
RRP £999.00
£599.00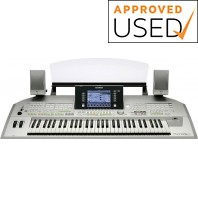 Used Yamaha Tyros 2 With Speakers - LIMITED QUANTITY
RRP £2999.00
£899.00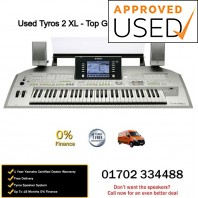 Used Yamaha Tyros 2 With Speakers - Top Grade Used Example
RRP £2999.00
£999.00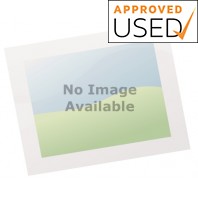 Used Yamaha PSR-S970 Keyboard
RRP £1875.00
£999.00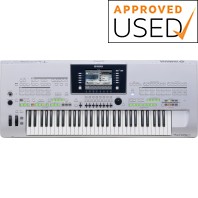 Used Yamaha Tyros 3 With Speakers - LIMITED QUANTITY
RRP £2999.00
£1099.00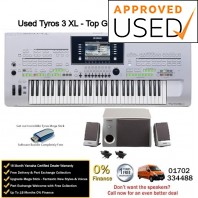 Used Yamaha Tyros 3 With Speakers - Top Grade Used Example
RRP £2999.00
£1199.00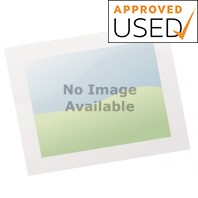 Used Yamaha PSR-S975 Keyboard
RRP £1846.00
£1199.00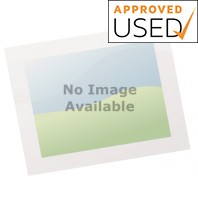 Used Dexibell J7 Combo Digital Organ
RRP £1999.00
£1499.00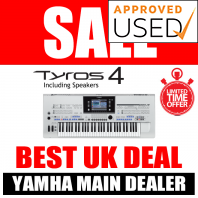 Used Yamaha Tyros 4 & Speakers - LIMITED QUANTITY
RRP £3903.00
£1599.00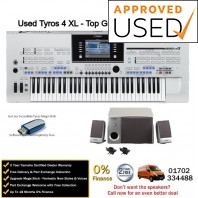 Used Yamaha Tyros 4 XL Top Grade Example
RRP £3903.00
£1699.00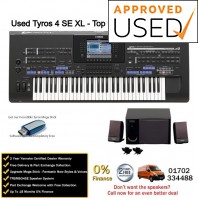 Used Yamaha Tyros 4 Special Edition XL Top Grade Used Example
RRP £4199.00
£1799.00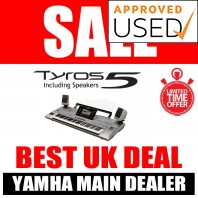 Used Yamaha Tyros 5 61 Keyboard & Speakers
RRP £3699.00
£1999.00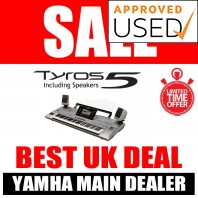 Used Yamaha Tyros 5 76 Keyboard & Speakers
RRP £3869.00
£1999.00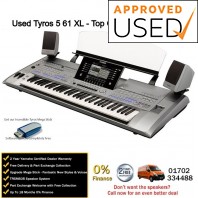 Used Yamaha Tyros 5 61 XL Top Grade Used Example
RRP £3746.00
£2299.00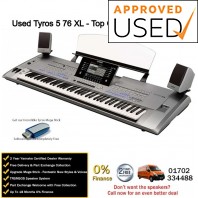 Used Yamaha Tyros 5 76 XL Top Grade Used Example
RRP £3898.00
£2299.00
Page 1 of 2

1
2