Sales Hotline Open Mon-Sat 8am-6pm
& Sun 9am-3pm
Best Prices, Best Products, Best Service For Over 40 Years
Branches
Sales Hotline Open Mon-Sat 8am-6pm
& Sun 9am-3pm
Branches
Sheet Music
Used Yamaha GranTouch DGT2A Disklavier Digital Grand Piano With CD Burner Complete Package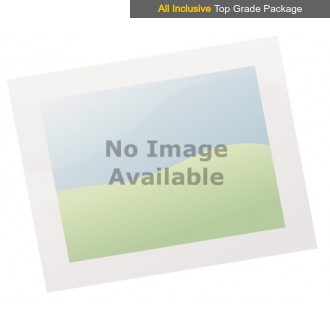 Now Add Your Optional Extras

Online Lesson Bundle - 4 For The Price Of 3
£51.00
See below for FREE extras & services with this product
Buy Used, Buy Smart, & Save Pounds Off The Price Of A New Instrument
Beginners Piano Tutor Book Suitable For Children And Adults
Piano Stool
Online Exclusive, May Not Be Available In Store - Call 01702 334488 to check
Mains Power Supply
Part Exchange Welcome
1 Year Parts and Labour Guarantee
Free Booked, Timed Delivery & Installation By Our Experienced Delivery Team To Most UK Mainland Addresses (Upstairs Delivery Available POA)
Free Collection of Any Part Exchange Instrument
Low Cost Finance Packages, Up To 48 Months With Low Deposit
Owners Manuals
Set Of Digital Stereo Headphones
Full 88 Note Piano Weighted & Touch Sensitive Keyboard
Technician Checked Before Dispatch
Overview
Specification
Videos
Overview


Yamaha's incredible DGT2A combines full Disklavier III capability, a Yamaha grand piano keyboard assembly and Yamaha's stunning digital piano sound technologies in a compact grand piano-esque cabinet.
An extraordinary integration of musical technologies. Combining a century of Yamaha acoustic piano expertise with state-of-the-art Yamaha digital technology, Disklavier GranTouch grand pianos offer unsurpassed performance and versatility for playing, learning and musical entertainment.
Real grand piano keyboard. Incorporating the peerless Yamaha grand piano keyboard and action mechanism, the DGT2A offers a solid, natural touch and expressive control far superior to that of most digital pianos. Optical key and hammer sensors capture the subtlest nuances of expression, without mechanical interference, while pedal sensors register foot control as well.
Superb concert grand sound. Piano tones are stereo sampled across the full dynamic and tonal range of the Yamaha concert grand. Incredibly lifelike, they even recreate the harmonic resonance from other strings when using the sustain pedal. Reverb effects can simulate chamber and hall acoustics, and the 60W x 2, six-speaker audio system delivers rich, full, powerful sound.
Elegant piano cabinetry. The DGT2A, compact modern styling, is crafted to the standards of the finest furniture, with an opening lid and impeccable attention to every detail. The DGT2A is an elegant addition to any room.
The advantages of a digital. Unlike acoustic pianos, the DGT2A lets you control performance volume, or play and listen in total privacy through one or two pairs of headphones. They never need tuning, adjust easily to the pitch of other instruments, and connect to external MIDI and audio components.
Recording & playback. Disklavier technology lets you record and reproduce what you play, or enjoy the performance of world-class artists 'live' in your own home. You can cancel the key movement to play along, change the tempos transpose into other keys — even play one hand while the piano plays the other.
Nearly 700 digital voices. The Yamaha XG tone generator provides 697 instrumental and speciality voices (491 selectable) plus sophisticated digital effects. It also interacts with other MIDI equipment, and enables orchestrated piano/ensemble concerts.
Audio/MIDI CD capabilities. Equipped with both CD and floppy disk drives, the DGT2A can play a wide variety of music software. The DGT2A also reproduces high-fidelity audio tracks, so you can enjoy piano playback complete with instruments and vocals.
Versatile programming. You can store a library of favourite songs on 16 internal memory disks, group selections as you like, link groups for continuous chain-play performance, even program automatic timer-controlled concerts.
Direct computer interface. A simple cable connection lets you link your DGT2A with the power of your PC, for extended song storage and access to a wide world of computer software, peripherals and online music resources.
The piano that anyone can play. SmartKey™ technology makes it easy for anyone to play, even if you've never touched a keyboard before, leading you through songs note by note and providing professional embellishments and auto-accompaniment.
Please see video tab for a great video showing a DGT2A in action!
Specification
General

Manufacturer

Yamaha

Model

DGT2A

Cabinet

Baby Grand

Finish

Polished Ebony

Keyboard / Pedal

Keyboard

88-key (7 1/4-octave)

Action

Yamaha grand piano keyboard and action

Pedals

Sustain, shift and Sostenuto

Sensor System

Optical key-position, hammer-speed and pedal-position sensors (Sostenuto pedal: on/off only)

Drive System

Key-end solenoids

Voices

Piano Tone

AWM2 digital stereo sampling (CFIIIS concert grand)

30 MB wave memory

32-note stereo sampling/64-note stereo polyphonic

Sustain pedal resonance effects

Reverb ( 3 modes w/depth control)

Ensemble Tone

Advanced Wave Memory2 (AWM2), XG/GM modes

676 normal voices (480 selectable)

21 drum kits (11 selectable)

32-note polyphonic

16-part multi-timbral

Tunable +/-50 cents (with piano tone)

Amplification / Speakers

Amplification

Stereo (60W x 2)

Speakers

3-way speaker system (16, 10, 2.5 cm) x 2

Storage

Internal Data Storage

1 MB x 16 flash memory disks (16 MB total)

Up to 9 disk groups and 99 program sets

SMF (0,1) / E--SEQ file format

Removable Media

3.5" 2HD/2DD floppy disks

Audio / .MIDI CDs

Connectors

MIDI In/Out

AUX In/Out

Headphones x 2

To Host (MIDI, PC1, PC2, Mac)

To Piano

CD Control

Audio/Analog MIDI In

Playback Functions

Media select (floppy, CD, memory disk 1~16)

Song select

Search, Repeat

Chain Play, Timer Play

L/R part select

Auto start, Space play

Volume (0 ~ -10)

Tempo (-50% ~ + 20%)

Transpose (+/- 24 notes)

Piano/ensemble balance

Pedal count-in

Keyboard/pedal cancel

SmartKey™ technology

Recording 16 tracks

L/R (split or full)

Quantize

re-record

track edit

Other Functions

Metronome

Visual / Audible with volume control (30 ~ 400 bpm, 1/4 ~ 9/4 time)

Utility

Song copy, sort, delete, title, convert disk format, copy, title, clock/timer, time/date stamp

Dimensions / Weight

Width

1490mm (58.5")

Depth

880mm (34.5")

Height

970mm (38")

Weight

124kg (273 lbs.)
ID:WC
Videos
Reviews for Used Yamaha GranTouch DGT2A Disklavier Digital Grand Piano With CD Burner Complete Package
There are currently no reviews for this product.