Open 7 days a week
Established over 35 years, in-store & online

Portable Digital PIanos for Unrivalled Versatility
If you haven't quite got the space for a full-blown acoustic or digital piano, or you are a travelling musician who needs versatility from thier instrument, then a portable digital piano may be the way to go!
At Allegro Music, our in-store experts are always on hand to help you pin-point exactly what you want from your new portable digital piano, and will provide you with the advice you need to make that important decision.
With a variety of products from Yamaha, Casio, Kawai and many others, you are guaranteed to find the portable piano that's going to tick all your boxes.
Here at Allegro Music, we are happy to offer 10 months 0% finance on most piano purchases and also give you the option to part exchange your current instrument at the same time.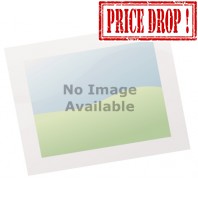 Yamaha NP12 Portable Piano
RRP £207.00
£165.00
Yamaha NP12 Portable Piano Deluxe Bundle
RRP £222.00
£189.00
Yamaha NP12 Portable Piano White Deluxe Bundle
RRP £222.00
£189.00
Yamaha NP32 Portable Piano
RRP £323.00
£259.00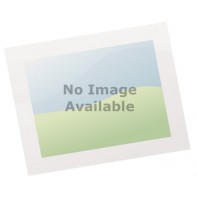 Yamaha NP32 Portable Piano Deluxe Bundle
RRP £353.00
£285.00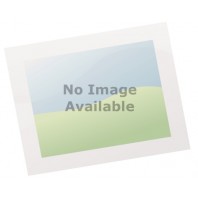 Yamaha NP32 Portable Piano White Deluxe Bundle
RRP £353.00
£285.00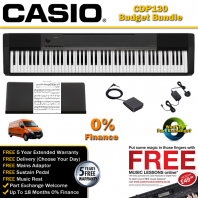 Casio CDP130 Black Budget Bundle
RRP £479.99
£299.00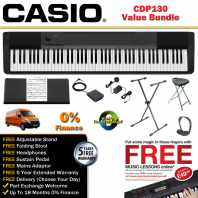 Casio CDP130 Black Value Bundle
RRP £499.00
£319.00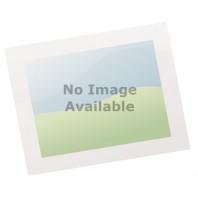 Korg B1 Digital Piano With NH Hammer Action Keyboard And MFB Speaker System
RRP £345.00
From £345.00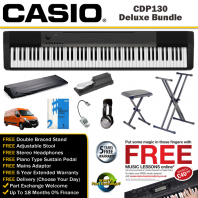 Casio CDP130 Black Deluxe Bundle
RRP £589.00
£349.00
Casio CDP130 Home Stand Black Budget Bundle
RRP £529.00
£359.00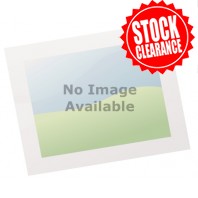 Yamaha P45 Portable Digital Piano
RRP £447.00
£359.00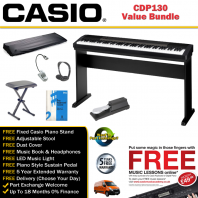 Casio CDP130 Home Stand Black Value Bundle
RRP £549.00
£379.00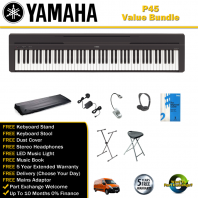 Yamaha P45 Portable Digital Piano Value Bundle
RRP £479.00
£391.00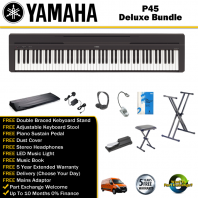 Yamaha P45 Portable Digital Piano Deluxe Bundle
RRP £504.00
£416.00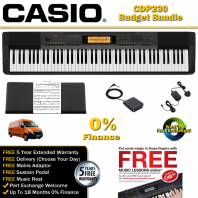 Casio CDP230 Portable Piano - Black
RRP £579.99
£429.00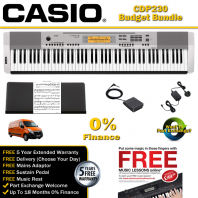 Casio CDP230 Portable Piano - Silver
RRP £579.99
£429.00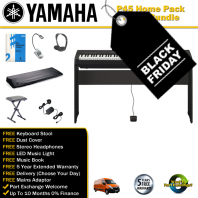 Yamaha P45 Home Pack Value Bundle
RRP £566.00
£470.00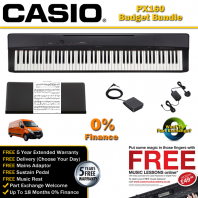 Casio PX160 Budget Bundle
RRP £599.00
£479.00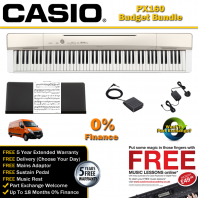 Casio PX160 White Budget Bundle
RRP £599.00
£479.00