Call us: Mon–Fri 8am–8pm,
Sat 8am–5.30pm, Sun 11am-5pm
Best Prices, Best Products, Best Service For Over 40 Years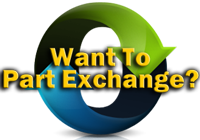 Digital Drum Kits and Percussion from Allegro Music
Exciting new innovations in sound means that drummers can now recreate the earthy, grassroots sound of an acoustic drum kit in a digital setting. Manufacturers such as Session Pro are changing the way drummers rehearse, perform and record with the introduction of digital kits such as the DD505, which offers a staggering archive of more than 200 voices and dozens of pre-set songs to help you train your ear and develop your technical ability.
If you're keen to push the boundaries, Korg's Wavedrum Dynamic Percussion Synthesizers will help you add depth to your performance, allowing you to experiment with totally unique sounds whilst still having complete control over your expression and technique. Allegro Music also stocks traditional hand percussion, including tambourines, maracas, triangles and xylophones from top manufacturer Stagg at very competitive prices.
Buy digital drum kits and percussion online or visit our stores to get a feel for the instruments and accessories listed here.
Yamaha SS662 Snare Stand
RRP £71.00
£57.00