Sales Hotline Open Mon-Sat 8am-6pm
& Sun 9am-3pm
Best Prices, Best Products, Best Service For Over 40 Years
Branches

Hohner 1869 Marine Band (Major Tuning)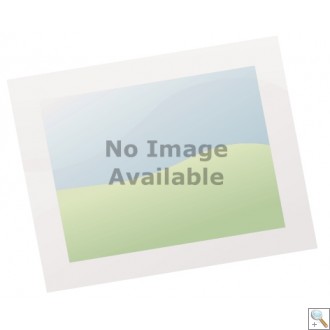 See below for FREE extras & services with this product
12 Month manufacturers defect warranty
Full range of accessories available
Next day dispatch on most harmonicas
Overview
Specification
Videos
Overview
The Marine Band 1896 is the archetypal blues harmonica. Almost unchanged since it was patented in 1896, this iconic instrument embodies the real deep blues like no other and is the benchmark against which all others are judged. Initially designed for European folk music, it quickly became a prominent voice of American blues of the early 20th century, played by all harmonica players of this era. It's the soundtrack of broken hearts and dancing all night, of endless prairies and sweaty nightclubs. Like no other harmonica, the Marine Band 1896 is an invitation to express yourself in music, a key to unlock your creativity. When you discover this piece of living musical history, you won't just play the blues. You'll feel the blues.
Specification
| | |
| --- | --- |
| Model | Marine Band : 1896 |
| Series | Classic Series |
| Description | The original blues harmonica with the legendary sound. The Marine Band with its traditional pearwood comb and unique cover design has been manufactured for more than 100 years and is still the instrument of choice for numerous top professional players. |
| Sound | Diatonic |
| Reeds | 20 |
| Reed Plate | Brass, 0.9 mm |
| Keys | C Major, Db Major, D Major, Eb Major, E Major, F Major, F# Major, G Major, Ab Major, A Major, Bb Major, B Major, C Harmonic Minor, Db Harmonic Minor, D Harmonic Minor, Eb Low, E Harmonic Minor, F Harmonic Minor, F# Harmonic Minor, G Harmonic Minor, Ab Harmonic Minor, A Harmonic Minor, Bb Harmonic Minor, B Harmonic Minor, C Natural Minor, Db Natural Minor, D Natural Minor, Eb Natural Minor, E Natural Minor, F Natural Minor, F# Natural Minor, G Natural Minor, Ab Natural Minor, A Natural Minor, Bb Natural Minor, B Natural Minor, D Low, Eb Low, E Low, F Low, F# Low, G High |
| Comb | Pearwood |
| Case/Packaging | Marine Band Plastic Box |
| Size | Length: 10cm |
Videos
Reviews for Hohner 1869 Marine Band (Major Tuning)
There are currently no reviews for this product.