Sales Hotline Open Mon-Fri 8am-8pm,
Sat 9am-6pm & Sun 10am-4pm
Best Prices, Best Products, Best Service For Over 40 Years
Branches
Sales Hotline Open Mon-Sat 8am-6pm & Sun 10am-4pm
Branches


Here at Allegro Music we have been selling, servicing and teaching all manner of musical instuments as a Premium dealer for over 40 years and have supplied thousands to players of all ages and standards. We are pleased to offer a great range of instruments that offer incredible value for money. So when it comes to choosing your first instrument, it is vital to get a quality instrument, and all brands that we stock offer just that. Our beginners packages are a real step up from many of the low grade quality instuments to be found on popular auction sites and have been the first choice recommendation of teachers for many years.
Buying an instument from someone that may be a long way from where you live is all about confidence, so we put a meaningful warranty of up to 2 years on our new instruments, plus 0% and low rate finance schemes, Free Delivery and Part Exchange welcome on your current instrument.
Simply call one of our experts, Jaques, Rich and Ben now on 01702 334488 or contact us here with the instrument you are interested in and we will be privileged to help. Why not read our reviews and make your own mind up about buying your next Keyboard from Allegro Music.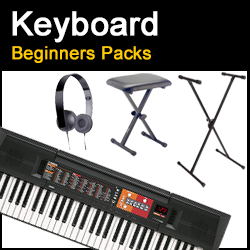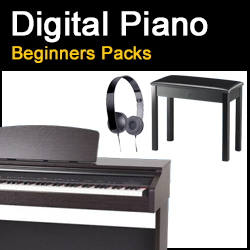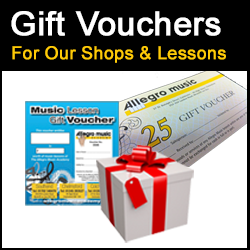 Please add the main product to basket first.